Discover the Intelligent Future at Big Data & AI World 2023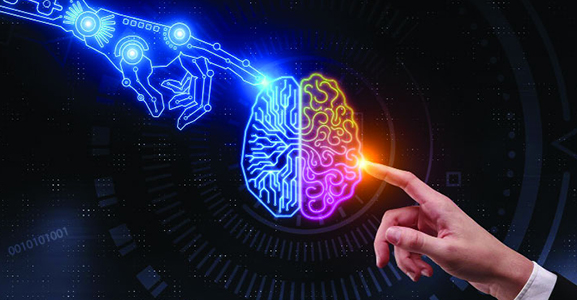 Tech Show London, UK - Big Data and AI World will take place on 8-9 March 2023, bringing together business leaders and visionaries from various technology verticals to shape their digital future. The event will offer unmatched content from renowned speakers and exhibitors showcasing the highest quality services in the industry. World-class data experts from diverse sectors including healthcare, media, and financial services will participate, providing attendees with valuable insights and success stories. The event will feature numerous networking opportunities and inspiring conversations to help businesses stay ahead of the curve and learn about the latest trends and developments in the industry.
The following will be the conference themes for 2023:
- Data Strategy & Decision Intelligence
The focus of the discussion will be on analyzing how businesses employ data to attain their desired results by examining decision intelligence methods, as well as examining data strategy from a novel viewpoint. Attend this event to learn about:
New strategies for data management and integration
Decision intelligence and what it means for your
Choosing the right models and processes
Insights into decision science
Real-world examples and case studies
- Customer experience
This event will uncover the used methodologies and technologies, as well as the lessons learned from previous mistakes. Attendees will delve into significant concerns, particularly those pertaining to customer data privacy, security, and ethical considerations. Insightful discussions will be on:
How to improve customer experience through data and analytics
Challenges and mistakes to avoid
Tools and techniques to use
Ethics, issues and regulation
- Advanced Analytics & Artificial Intelligence
This theme will encompass a comprehensive overview of notable advancements across various domains, such as Machine Learning, AI, data mining, and graph analysis. Attendees will acquire knowledge regarding intelligent tools designed for forecasting, recommendations, and enhanced insights that are readily available for use. Discover information regarding:
Latest breakthroughs and developments in various fields
Tools and techniques to try
Ethics, regulations and privacy concerns
- Data Privacy, Security & Governance
Attend the session to gain the latest insights from experts on best practices for compliance, receive guidance on data privacy and security, and explore current ethical debates. Topics covered:
The changing landscape of data privacy, security and governance
Updates to rules and regulations around the world
Research into consumer perceptions
- Data Engineering & Data Architecture
Attendees can expect to hear talks on emerging data management and architecture concepts, such as data mesh and data fabric. The sessions will also cover the latest generations of databases and the potential of data platforms and will be an excellent opportunity to learn about emerging trends in data architecture, and new tools and techniques, and engage in discussions on the future of data engineering. Major topics for discussion:
Emerging trends in data architecture
New tools and techniques
Discussions into the future of data engineering
- Skills, Talent & Culture
This session covers topics on attracting, hiring, and retaining staff with data skills. The panel experts will be exploring talent, culture, and skill issues from different angles to provide attendees with valuable insights into the people side of big data and analytics. Topics covered will be:
The realities of hiring data science professionals today
Tips for attracting, training and retaining staff
Strategies to build up people's data skills
The Big Data and AI World 2023 has partnered with the Data Science Council of America (DASCA), a leading developer of the world's definitive credentials in data science, who will serve as the "Media Partner." This partnership is expected to foster collaboration and networking opportunities among attendees, leveraging DASCA's extensive experience in the field of data science.
Registration fee have been waived for DASCA community. Click here to secure your free ticket.