University of Rwanda First Institution in Africa Gets DASCA Accreditation Under WDSI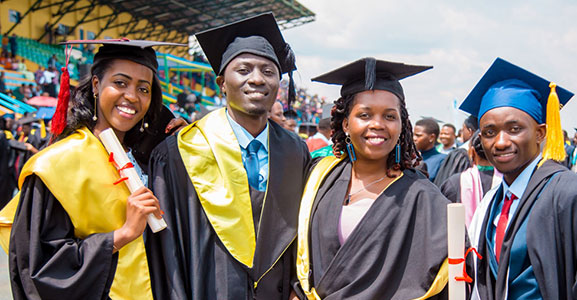 The University of Rwanda becomes the first institution to get DASCA accreditation under the World Data Science Initiative.
The African Center of Excellence in Data Science (ACE-DS), the University of Rwanda received accreditation by the Data Science Council of America (DASCA) under the World Data Science Initiative (WDSI) recently.
Being a DASCA accredited member of WDSI, ACE-DS is now the leader of data science education programs in Africa. This move will let ACE-DS leverage the global network of WDSI member institutions and adopt avant-garde mechanisms, systems, techniques, content, and curricula in the Data Science discipline for molding highly efficient data science professionals.
"We are very excited to be a DASCA accredited WDSI member," said Dr. Charles Ruranga, the ACE-DS Director. Africa has unlimited potential for economic, social, and human development. By being at the forefront of data science education, we can now better train the next wave of professionals to help to solve these development challenges," Dr. Ruranga continued.
Academik America, the global education leader and WDSI's partner supported the ACE-DS at the University of Rwanda throughout the process of joining the initiative.
About ACE-DS:
The African Center of Excellence in Data Science (ACE-DS), based at the University of Rwanda is the regional center dedicated to training post-graduates with combined expertise in Statistics, Business, Computer Science, and engineering on how to use big data and data analytics for solving development challenges. It ranks among the 24 Eastern and Southern Africa Higher Education Centers of Excellence in the World Bank's ACE II Project.