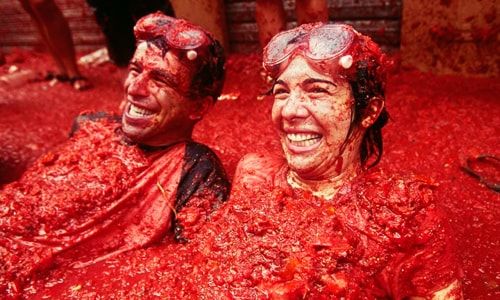 His English is only a tad better than Mr Obama's Mandarin. But his command on R rivals Rafael Nadal's testing crosscourt smashes.
"Mucho ruido y pocas nueces" Junipero Ademar had grumbled mid last year during one of the DASCA brainstorming sessions on the DASCA-EKF™. That seriously helped. Then, in the dying weeks of 2015, we emailed across the rushes of the DASCA credentialing model for Big Data Scientists to him. A week later, Junipero's excited email in deliciously broken English confirmed he wanted all the Senior Big Data Analysts in his Cupertino–based outfit SDS™ certified! He found the qualification, red hot! Thankfully, his juniors know a little more English. And they also like the Tomatino, unlike Junipero, who hates the color Red!
Disclaimer: The theme, context, and subject underlying this message are factual. The image/ graphic used here is only for effect. The name of the individual mentioned here is changed. DASCA strictly protects and closely guards the identity of all its clients and customers, and does not reveal their names, pictures, or any other personal or professional information in any of its marketing or advocacy communication.