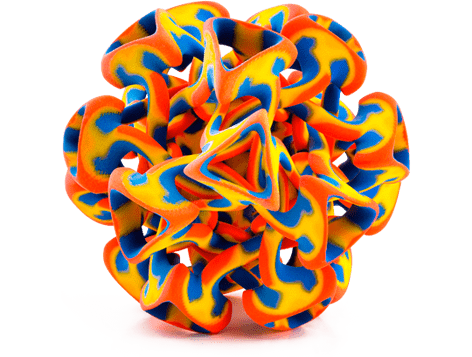 Nine others in his band are full geeks. But Mayank Jaysimha is three quarters geek and one quarter wannbe Scientologist (sic!), just in case.
The ten of them share the breezy dream of doing the planet's craziest thing on 3D printing. Shacked up in a 200 square feet enclosure where Mayank once ran his coffee house in Kumbalgodu, the gang wants to soon move to Swissnet India incubators six miles east, into the heart of Bengaluru, India's IT capital. They swear and cuss in Scala, and when we last heard from them, they were signing up for SBDA™. Incidentally, their prototype cross–platform 3D printing app is alpha–testing till this page was written. "Big Data Analytics is the brain of our app-engine. We'll need at least a score of certified analytics guys in our team in the next few weeks. Hope DASCA makes things affordable for us…" says Mayank with a wink.
Disclaimer: The theme, context, and subject underlying this message are factual. The image/ graphic used here is only for effect. The name of the individual mentioned here is changed. DASCA strictly protects and closely guards the identity of all its clients and customers, and does not reveal their names, pictures, or any other personal or professional information in any of its marketing or advocacy communication.