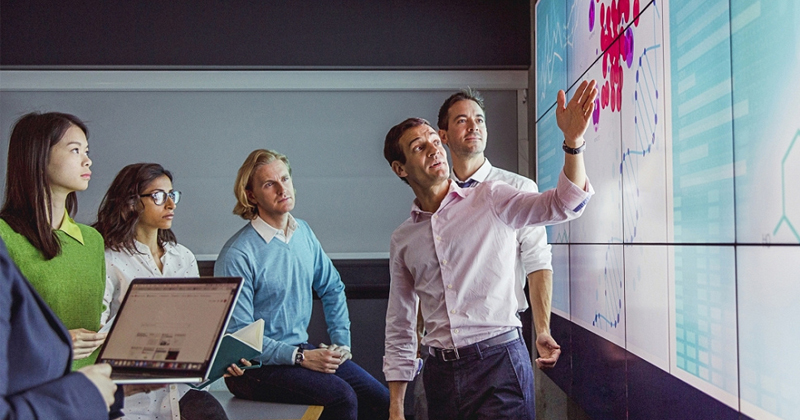 Data science is a growing field with measurable benefits for all organizations including non-profit ones. There are several opportunities for data scientists to develop solutions for social challenges. The systematic and strategic approach of data science is a huge help for nonprofits struggling to identify donors, understanding the communities, and becoming more productive. In summary, data science is a problem-solving field that can be used for any domain irrespective of profit and non-profit.
Though non-profit organizations collect data, they may lack experts on an internal level to guide them to extract benefits from data, deepen, and widen the impact of their actions. Data scientists can extend their opportunities by reaching new sectors and harness the power of their skills for special purposes. Data scientists can grab an opportunity here to put their civic-minded ambitions to best use.
Data science solutions can be used for education, water and sanitation, gender equality, sustainable cities, nature conservation, and more. it could be the use of simple dashboards, automated insights platforms, or just web applications.
Let's see how data scientists can add value to non-profit organizations.
Data-driven fundraising
Money is everything and precious for non-profit organizations. They cannot lose financial resources easily. Streamlining of processes can ensure that their resources are widely used. Datakind organization connects data scientists to social organizations where data scientists offer services voluntarily.
For instance: Amnesty International used segmentation and predictive modeling to identify the right people for targeted marketing. It also used data analytics to examine the behavioral patterns of donors, customize messages, and determine fundraising campaigns' effectiveness.
Analyzing people's social media behaviors
Natural language processing is used to develop marketing strategies by analyzing people's social media behaviors. Unstructured data from social channels can be used for identifying and characterizing the population and structure fundraising campaigns accordingly.
With data analytics, a subgroup of people interested in the nonprofit's cause can be identified, and a 'spread the word' campaign can be conducted successfully. A cold call is a hit-and-miss process, whereas data analytics, helps in defining an ideal donor and reaching out to them.
Monitoring and implementing social schemes
Using the right analytics and having certain methodologies in place to measure performance enable the NGOs to identify the gaps in their social efforts and develop smarter strategies. Data scientists can help in implementing the best practices to monitor their social schemes across the region or country as applicable.
Qlik [software company in the USA] provides data science tools to discover patterns and insights for decision-making processes. they have tied up with nonprofits in West Africa to prevent the spread of the Ebola virus.
Streamlining operations to cut costs
Non-profits can use data tools to streamline their business process, invest time and effort in the right resources. Because every penny counts for them and data helps them to decrease costs and use them judiciously.
To summarize, volunteer work brings big leaps for non-profit organizations. At the end of the day, data is meant for serving humanity.