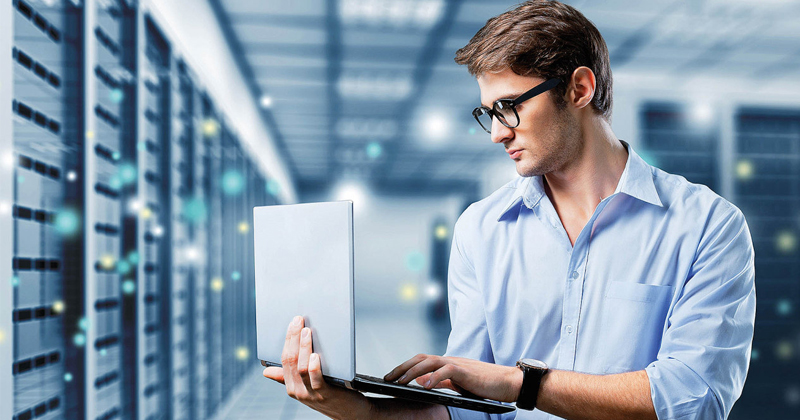 What Is a Citizen Data Scientist?
Gartner defines the term "citizen data scientist" as " A person who designs or develops models that use the power of predictive or prescriptive analytics, having an in-depth understanding of business problems and domain knowledge." These data scientists bridge the gap between people who do self-service analytics(Business users) and those performing complex analytics as data scientists.
Citizen data scientists usually work in a specific business area like sales, marketing finance, finance, or human resources. They have an in-depth understanding of the challenges that their respective departments are faced with. Armed with powerful software, they conduct a thorough diagnostic analysis and build machine learning models to enhance the tasks that used to require an expert in data science, statistics or mathematics.
The Role of a Citizen Data Scientist
The primary duties of the citizen data scientist typically don't involve handling data. They are professionals in the mainstream who use predictive analysis to make better decisions that affect their performance at work, for instance, someone working in IT at an investment bank with a knack for analytics can be a good pick for the role of a citizen data scientist. Professionals in data analytics typically concentrate on identifying trends in the data of past events (descriptive-analytics) and present their findings in static reports, dashboards, and graphs. Nowadays, however, citizen data scientists, computer engineers and data scientists, and AI developers are equipped with powerful tools to tackle business issues by using data that is greater in range than their data analytics professional peers.
They can build models that recommend the next best option and identify potential customers who are most likely to purchase an item, identify the loans most likely to be repaid or be defaulted, and many more.
Citizen data scientists can be described as "power users" who can carry out easy and moderately sophisticated analytical tasks that once required more skill & expertise.
Nowadays, citizen data scientists can perform the same function as expert data scientists. They cannot replace experts since they don't possess advanced, specific data science expertise, BUT they certainly bring their expertise and special skills to the table.
The skills of a citizen data scientist
To be a citizen data scientist, you must possess the following skills:
Organizational Context: The right person knows the business's mission, vision, and needs and how data can achieve its goals.

Strategic thinking: The Ideal citizen data scientist thinks outside the box and comes out with connections and data models beyond what an average employee from the same team would imagine.

High analytical abilities: A citizen data scientist is expected to be analytical as the main requirement of the job. Being able to perform complicated data analysis is an essential part of what they do.

Ability to assess the significance of information: The citizen data scientist needs to analyze the data before them rationally and draw conclusions that an average may not recognize.

Emphasis on the business value Data analysis is a key part of the job. The Citizen Data Scientist should understand their work to advance efficiently so that they are able to step up from their current tasks with ease to more valued tasks.

Adjacency to industry: The most suitable candidates for a citizen data scientist are in a field closely related to data science, which involves a lot of math and analytical processes. Software engineers and developers might be suitable candidates for this job.
Why are Citizen Data Scientists Important?
Companies are increasingly utilizing analytics to enhance all aspects of their business, including pricing decisions and hiring methods.
But, many companies find that their IT infrastructure isn't up to speed with the demands to integrate analytics into their day-to-day activities. Citizen data scientists fill the space.
Citizen data scientists do not require formal training in mathematics or analytics, nor do they need to possess an in-depth IT understanding of the systems. They need to be aware of whether the results are acceptable and seek help when they need it.
How to Use Citizen Data Scientists to Maximize Your D&A Strategy
Data and analytics (D&A) leaders must encourage and support the function as a legitimate strategy to produce analytics to allow citizens to succeed. To do this, D&A leaders need to follow these four steps.
1.) Create an ecosystem of CDS
To enable Citizen Data Science (CDS), D&A leaders require a robust ecosystem that comprises people, tools, data, and procedures. The assumption that citizen data scientists possess the expertise and capabilities to access, transform, and analyze data to conduct robust, advanced analyses is false. A data literacy program is essential for all citizen data scientists to gain access to and make sense of the data available.
"Citizen data scientists should not be working in isolation."
The roles that complement each other, such as developers, business translators, data engineers, and machine learning architects, can help citizen data scientists to fill in the gaps they do not have.
2.) Add capabilities that allow an enhanced augmented analytics
Companies should add incremental capabilities that expand the current analytics tools instead of taking the "big bang" approach. It means D&A executives must offer enhancements to existing tools utilized by citizen data scientists and not overburden them with completely new tools.
First, conduct a comprehensive study of the instruments and tools that citizen data scientists employ and find the gaps. These tools should be able to complement CDS' capabilities. The role of a CDS includes data storytelling, direct querying, data preparation by using natural language queries, the operations of analytics models, and more.
Augmented analytics is a method for conducting various steps, including augmenting data preparation, the discovery of data, and enhanced data science. D&A managers can include these features in the toolkit already in place for CDS.
3.) Begin business extension projects which involve CDS
Business extension projects are the most popular chances for citizen data scientists to show immediate value to their companies' D&A strategy.
For instance, D&A leaders can start by identifying processes within the company that requires repetitive decision-making. Citizen data scientists can be utilized to complete routine and redundant tasks within the workflow of analytics. Consequently, adding value to the business allows expert data scientists to concentrate on more challenging tasks.
When expanding the workflow for citizen scientists, D&A leaders need to keep four things in mind:
The priority of projects is to address, identify and map opportunities related to current business processes and products.

Let people communicate and share the models that you've developed along with the results of analytics.

Do not create shelf work -make use of what you have made.

Incorporate transformative initiatives into the equation, working in close cooperation with experienced Data Scientists.
4.) Create collaboration channels between citizen data scientists and experts data scientists
Citizen data scientists cannot replace expert data scientists and are only an addition to the existing analytics positions. "Citizen data scientists shouldn't utilize their self-service platform for data science in a siloed way. They should take part in the development process and the expert data scientists who are ultimately accountable for validating the models before putting them into the production phase.
D&A leaders must be focused on creating and enabling collaboration and communication throughout the analytics process and include both experts and citizens in roles in defining the collaboration and how to approach it.
CONCLUSION
Citizen Data Scientists can enhance the value of an organization's business and analytics maturity. They provide industry and business expertise that a lot of experts in data science are lacking. Their experience in business and understanding the needs of companies allows them to efficiently integrate machine learning and data science output into the business process. Make sure to not miss out on the leverage provided by a Citizen Data Scientist because of a lack of strategy.